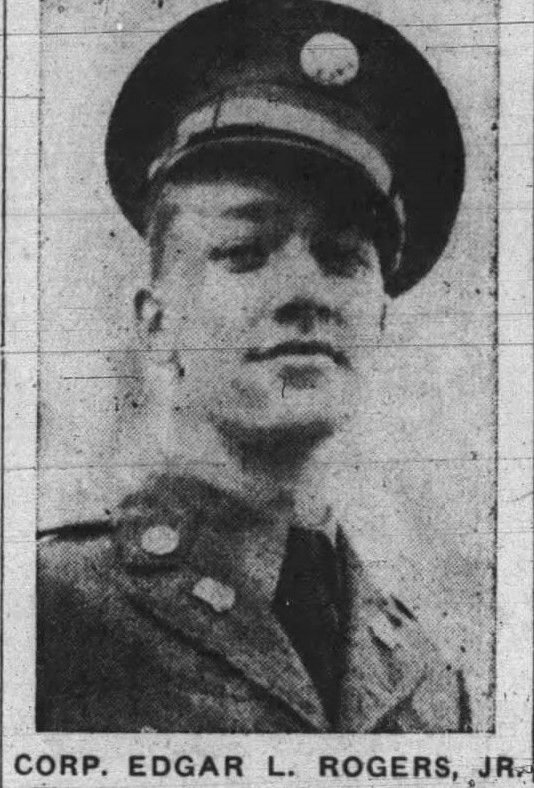 Name Edgar L Rogers
From Rutherford County, Tennessee
Death June 4, 1942
War World War II
Rank Corporal
Branch US Army Air Corps
Group28th Bomber Group, Heavy, 36th Bomber Squadron
MIA Status Declared Dead while Missing
Cause Missing in action or lost at sea
Awarded★ Air Medal
He had enlisted in the United States Army Air Forces. Served during World War II. Rogers had the rank of Corporal. Service number assignment was 14061909. Attached to 28th Bomber Group, Heavy, 36th Bomber Squadron.
During his service in World War II, Army Air Forces Corporal Rogers was reported missing and ultimately declared dead on June 4, 1942. Recorded circumstances attributed to: Missing in action or lost at sea.
Edgar L Rogers is buried or memorialized at Tablets of the Missing at Honolulu Memorial, Honolulu, Hawaii. This is an American Battle Monuments Commission location.
COMMENDATIONS
★ World War II Victory Medal
★ Air Medal
★ Purple Heart
★ American Campaign Medal
★ Army Presidential Unit Citation
★ Army Good Conduct Medal
★ Asiatic-Pacific Campaign Medal